INFORMATION SHARED UNDER PERMISSION BY SHAWN THOMAS OF EDMONTON, CANADA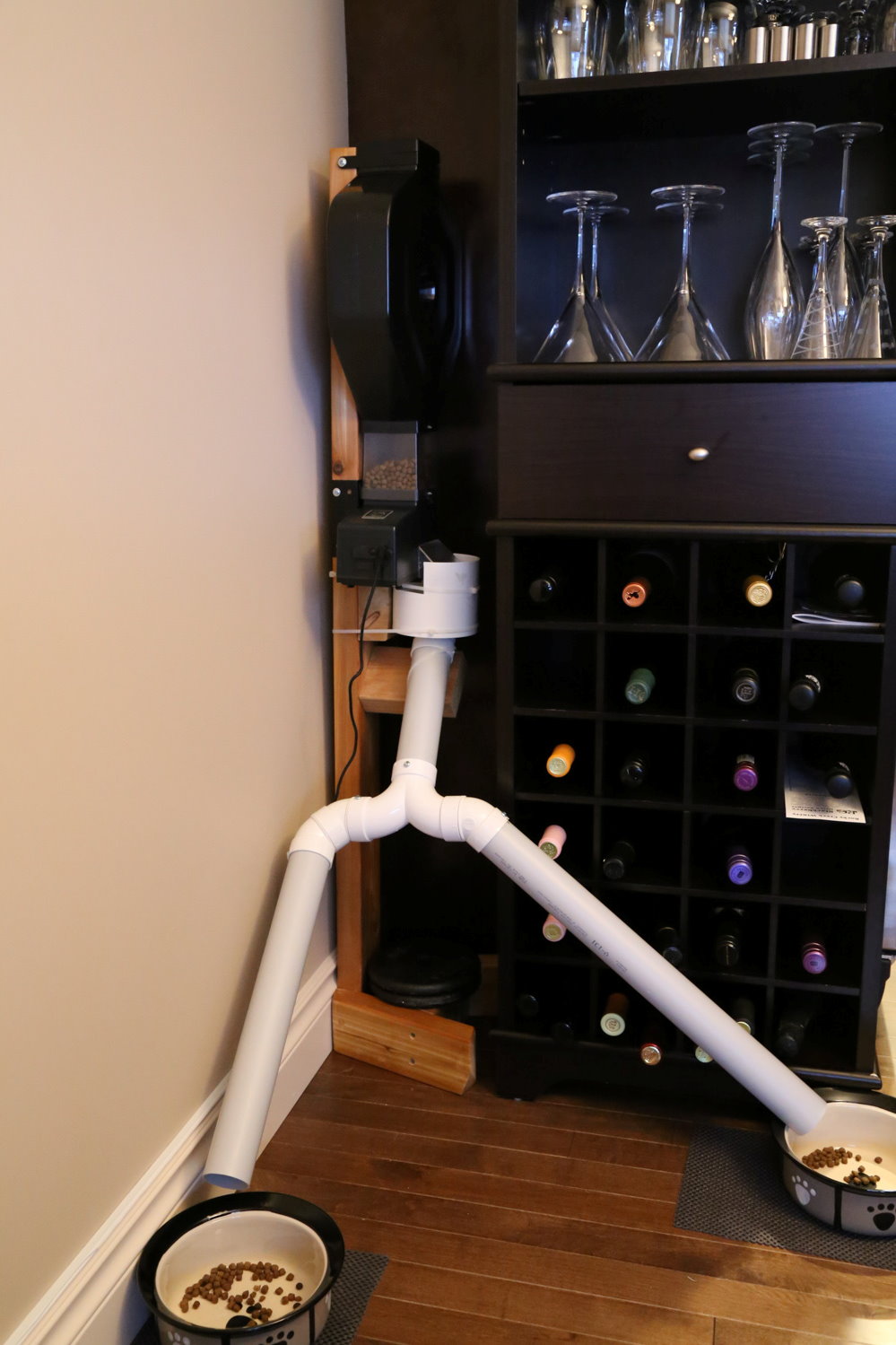 Close-up of the feeder to "catch basin" connection. I used a 4" PVC coupler, combined with a 4" to 2" converter to get a good funnel shape, then a 45 elbow to get a good slope for the food to move down. I used 2" vacuum duct from Home Depot. The key piece was the Broan-Nutone 3-way Elbow Y (model V125):
http://www.homedepot.ca/product/3-way-elbow-y/964194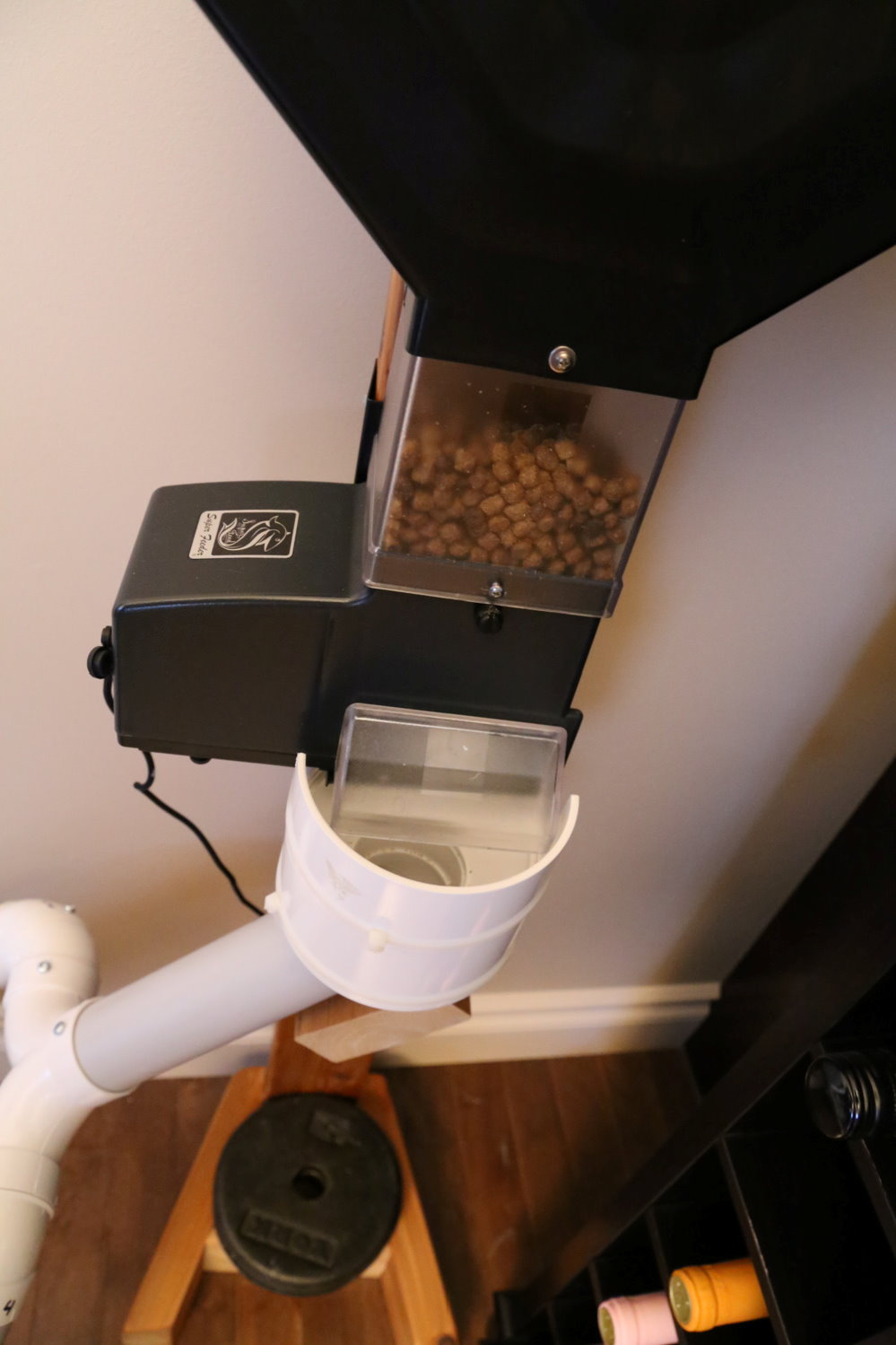 Everything is secured with either cable ties or screws - no glue. That way I can disassemble and wash the parts regularly.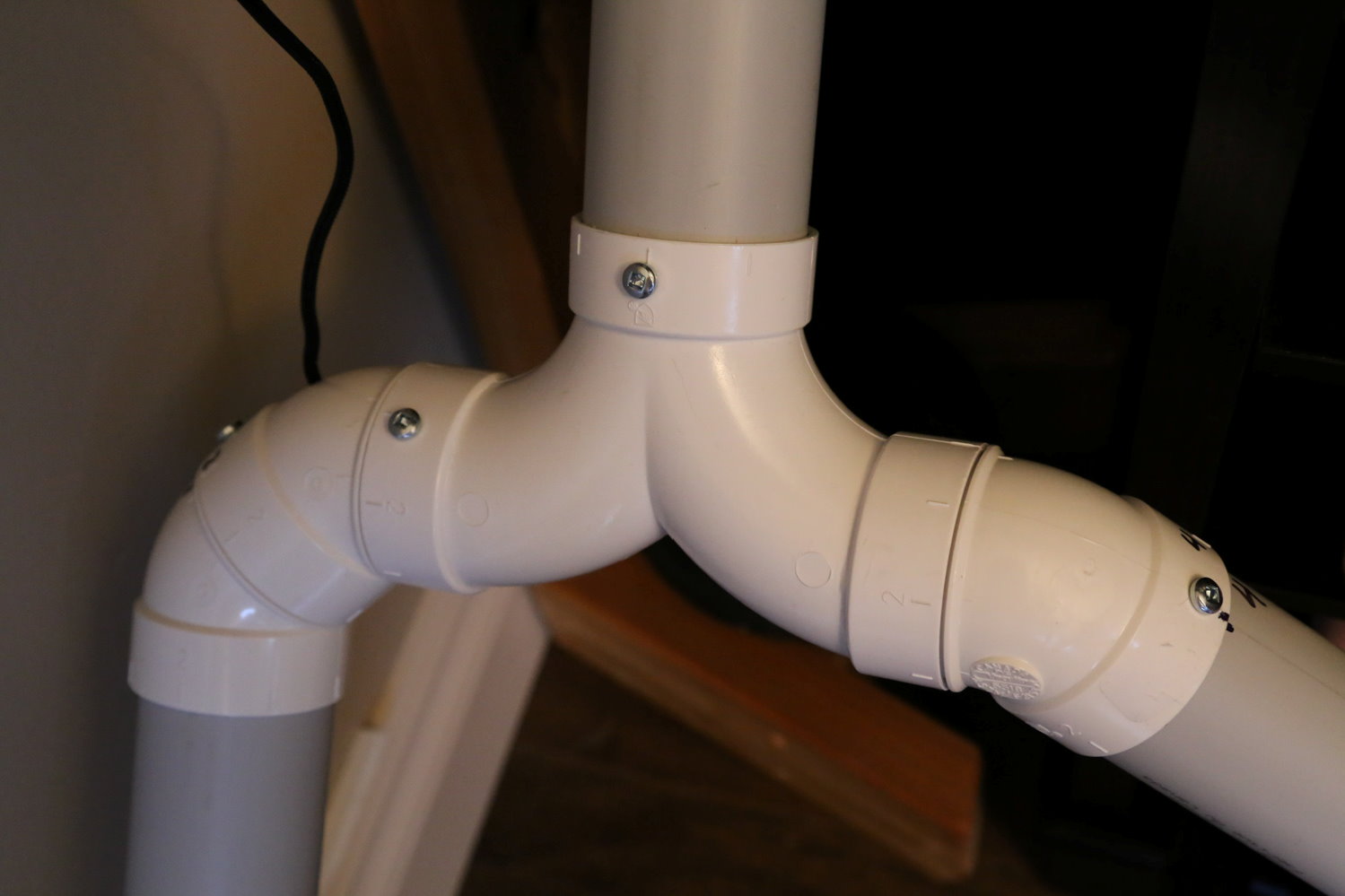 Here it is in it's final location - tucked beside the wine cabinet. The diagonal tube across the front isn't screwed, so it's easy to access the wine bottles behind.