IMPORTANT HALF-MOON RECESS NOTE ON MACHINE, EXTENSIONS AND HOPPER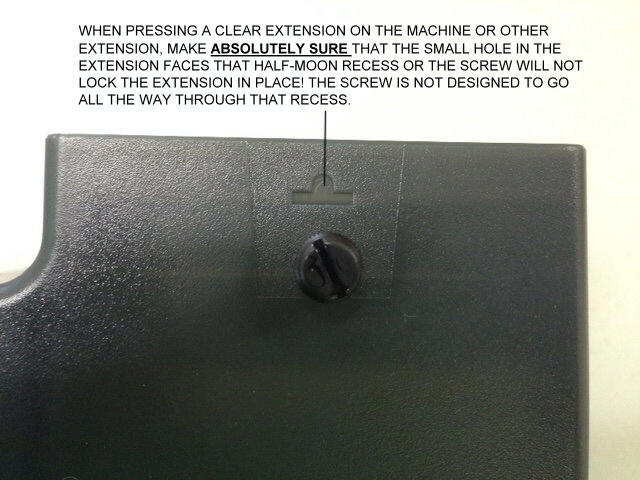 You may leave the metal washer off but be careful not to bend the inside part inward that has the half-moon recess. This side should not have a metal washer anyway, only the strap. You could also drill out the parts all the way through for larger screws, but you must be careful not to crack the dispenser itself which is acrylic material (clear extensions are polycarbonate and not as prone to cracking). Super-Feed also has small screws like the ones supplied but a bit longer that could be used if desired for special issues.
LID: Do not use metal washer underneath screws to firmly lock lid in place if your pets are such that they can remove lid with metal washers installed.