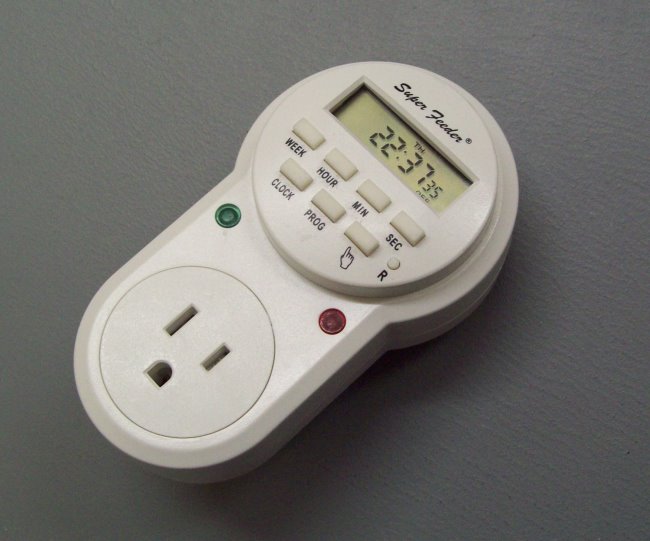 This Digital timer example has 8 daily on-off cycles giving you up 8 feed cycles per day or any day or group of days of the week. It has a manual on-off push button, countdown timer, random cycles, etc...It will keep exact time even during power outages due to its battery back-up feature with replaceable batteries. This timer is a perfect companion for your Super FeederŪ. Of course lots of other timers can also be used.
WHICH TIMER SHOULD YOU CHOOSE, FIRST CLICK ON |THIS LINK|
To order any timer, click on "Price List" link below.
See [120 Volt outdoors transformer/timer with 12 Volt AC output] See [12 Volt battery DC timer]
Back to [Price List]