Online store: http://www.superfeederstore.com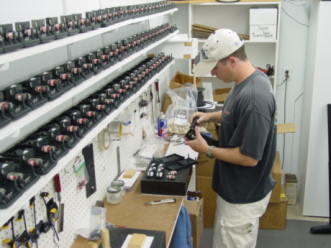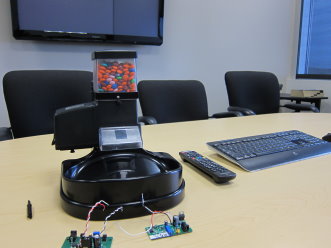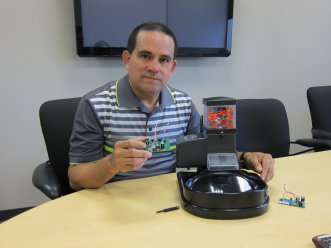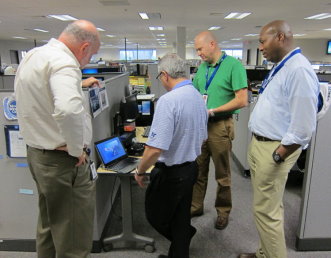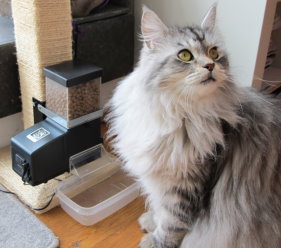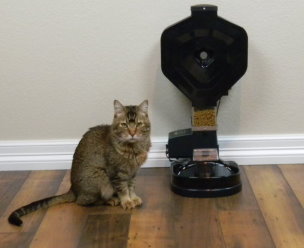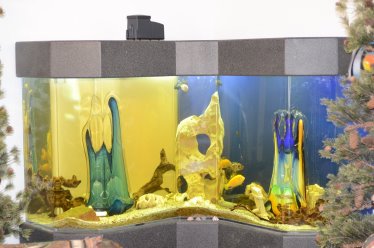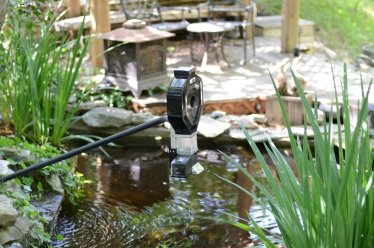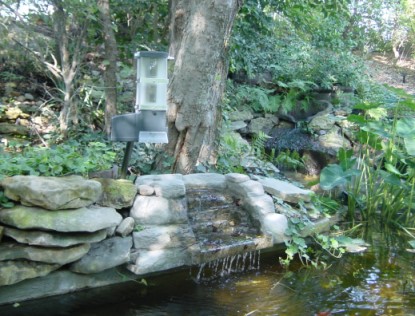 Our family owned company, Super-Feed Enterprise, was first established in 1992 with our first full production in 1994. Having manufactured and sold nearly 1 million Super Feeders to date, our only specialty remains the manufacture and sale of quality automatic pet feeders here in the USA. We discovered a need for truly dependable feeders, especially for flake food, that could not only be used on a temporary basis (vacations), but could also be installed permanently. Once you use one of our Super Feeders®, we are confident that you will ultimately use it on a daily basis as many others do.
We developed and ultimately patented a very unique mechanical and electronic feeding concept which allowed us to maximize our investment and efforts into each feeder's mechanical properties, and not into a built-in timer, which could still be operationally restrictive with some applications. Using our own innovative system, each Super Feeder® offers tremendous flexibility in installation, operation and dependability using just about any external timer or home automation system like Comcast Home Security system. You may also use our newly offered TP-Link HS-100 Wi-Fi Smart Socket to operate your Super Feeder remotely via iPhone, Alexa, Google or other wireless system. As we have done from the very beginning, we will continue to produce our own Super Feeders® here in the USA to help create and protect our job market and provide the very best product support our customers deserve.
By other very large company standards, we may not manufacture and sell extremely large quantities of Super Feeders®, but each Super Feeder® is carefully hand-fitted and assembled to assure that you acquired the best feeder possible. We have designed the Super Feeder® with many priorities in mind: dependability, operational flexibility, longevity, serviceability, and of course the best value possible without ever sacrificing quality. We intend on continuing to strengthen our already great reputation for delivering a quality product at a reasonable price. Producing a consistently great product is our primary goal!
Presently, we manufacture various Super Feeder® models and options to accommodate just about any application you may have. They are perfect for small animals like fish, small house and outdoor pets, especially cats. Our Super Feeders® are also very well suited for other small animals like birds, very small dogs, turtles, swans, rabbits, etc...
Except for 3rd party accessories not manufactured by us like power adapters and external programmable timers, which cannot be acquired as USA manufactured products, the super feeder, stand and bowl are entirely manufactured and assembled in the USA, inside and out including electronics!
Your complete satisfaction with our very unique product and personalized service (rare these days!) is what our mission is all about!
Most importantly, you can easily upgrade or repair your feeder yourself if ever needed because all parts are readily available and easy to install! If you send the feeder to us for repair, you will only pay for parts and shipping back to you--no labor charge and quick turnaround.
Thank you for your interest!
The Super-Feed Family.